We stand ready to support clients that are an essential business and are committed to workplace safety.
To protect our Technicians, Partners and Clients we practice the following:
Adhere to strict CDC recommendations
If our techs feel sick (with or without a fever) they stay home
Our supervisors monitor the team for signs of illness
Limiting our team size to 10 + a leader
Social distancing of 6ft
Always wear face masks and nitrile gloves
Wash our hands frequently
Routinely disinfect equipment we touch
In the event of a confirmed case of COVID-19, the following must take place:
Immediately remove the infected individual with directions to seek medical care.
Notify the Building Management office.
Prohibit anyone from entering the possibly contaminated area.
Notify the County Public Health Department Communicable Disease Control immediately.
Follow all directives and complete any additional requirements by County specific health officials, including full compliance with any tracing efforts by said County.
"We understand that every project is different and will work with our clients to draft operating procedures to best fit every unique environment. Our management team is continually monitoring information on the Covid-19 Virus provided by the CDC, state and local health departments. We will adjust best practices as new information becomes available. Safety is our top priority and we will continue best practices for the foreseeable future."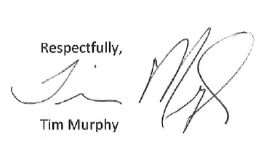 President
C: 925.250.8852
Ph: 925.283.9555 ext. 22
tim@murphymckay.com
Murphy. McKay & Associates
Technical Solutions through People™
www.murphymckay.com